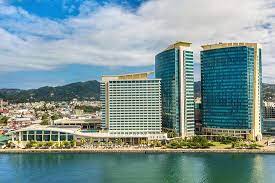 3rd Caribbean Energy, Oil & Gas Summit (CEOGS-2022)
"…The event programme will focus purely on business development, key policies & strategies, business prospects available in the region, enhancing interregional collaborations for sustainable growth, and most importantly the local content development in the region.
Following on from the success of its two consecutive virtual editions which set new benchmarks in the Caribbean Industry, The Caribbean Oil & Gas virtual summit CARIVS has now been rebranded as Caribbean Energy, Oil & Gas Summit CEOGS and will directly be delivered as an in-person event annually in different Oil-rich countries of the Caribbean region.
With over 1000 plus registered participants Caribbean Summit was successful at providing the best networking & business development opportunities to all participants.
Some featured companies from the last two editions include Exxon Mobil, Hess, SOL, Schlumberger, SBM Offshore, Saipem, Worley, Brunel, IHS Markit, Transocean, Gulf Engineering, TOSL, Centaur, 3M, and so on. Some of the featured speakers from the last two editions include H.E. Mia Mottley, Prime Minister of Barbados; Hon. Vickram Bharrat; Minister of Natural Resources in Guyana, H.E. Lillian Chatterjee; Former High Commissioner of Canada to Guyana and Ambassador to Suriname and CARICOM, Alistair Routledge; President of ExxonMobil Guyana, Pierre Magnan, CEO, SOL Petroleum, Thuranthiran Nadarajah; M.D, SAIPEM Guyana just to name a few…."